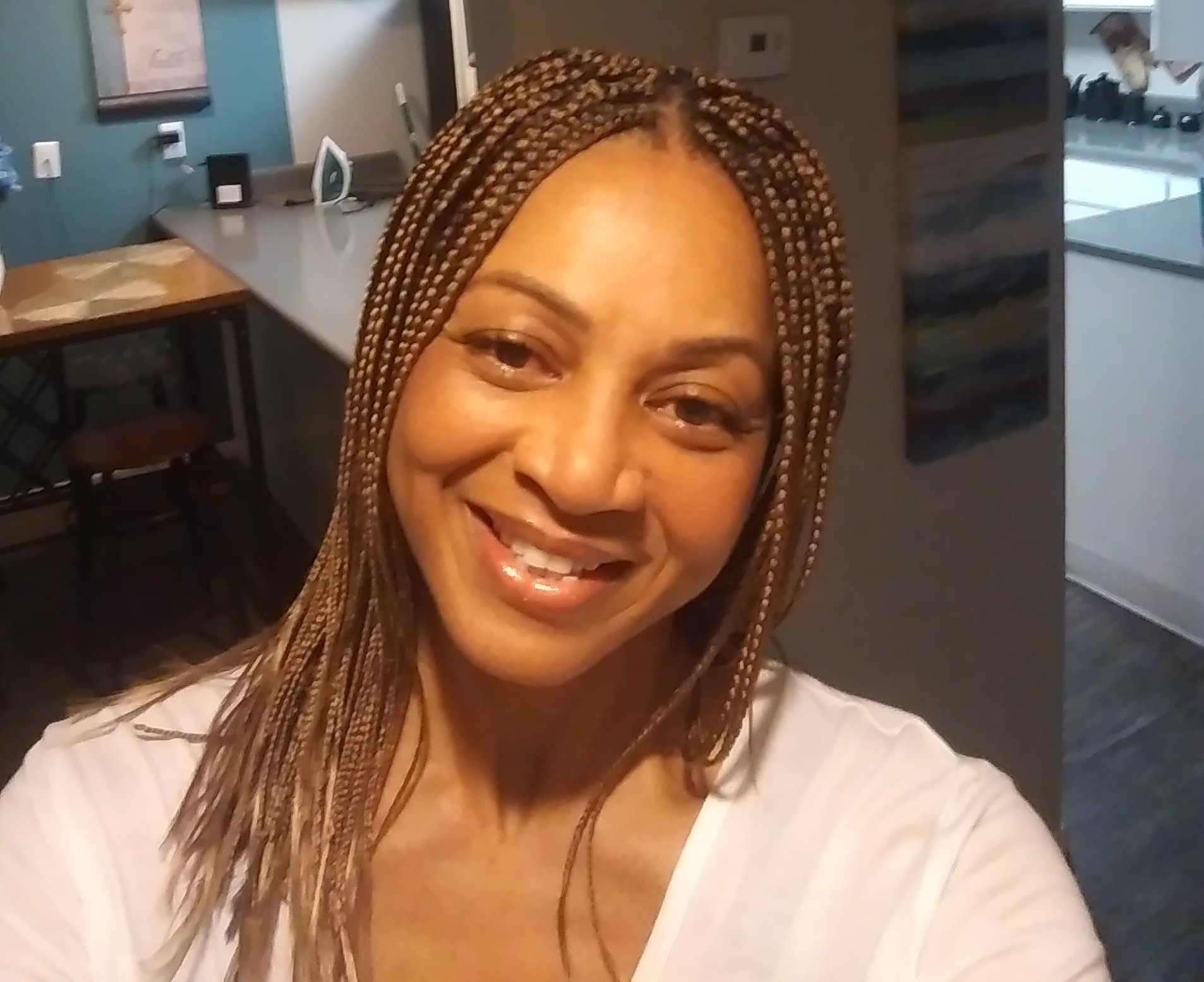 Angela Banks  '20
Angela Banks once operated her own real estate company and nonprofit organization, but due to unforeseen circumstances, she decided to close those companies. Though she was initially heartbroken, she later understood and better appreciated that the divine will of God was moving in her life.  Angela has now been serving low-income seniors and those with mobility issues for 14 years.  Angela lives in Phoenix, AZ with her husband Darren of 26 years. Together they have three beautiful children and two grandchildren. 
Since 2011, Angela has worked for Tanner Properties and currently serves as a Service Coordinator. Tanner Properties is derived from the Historic Tanner Chapel African Methodist Episcopal Church. Interestingly, this church is considered the oldest African American Church in Arizona. Angela serves at one of the housing communities called Tanner Terrace Apartments, where they provide affordable housing to seniors and those with mobility issues. Most of the residents have a very modest income. Their rent is also subsidized by Housing and Urban Development.  As a Service Coordinator, Angela assists the residents with supportive services that help them to age in place and negate the need for a higher level of care.  
Angela graduated from Grace in 2020 with an Associates Degree in Human Services.  Angela says, "My most memorable experience was how wonderful my professors were. Not only were they extremely knowledgeable, but they were also as compassionate as they were knowledgeable.  Their expertise and competence, along with their compassion, gave me the courage and support I needed to grow as a student."
Angela says that she has been most inspired by her academic advisor, Kaylee Skelly.  "Though I am impressed with academic advising, Ms. Skelly has been with me from the beginning. Through her dedication to her work at Grace Christian (University), she has reminded me of the importance of dedication to work, family, and her love for Jesus."  
As Angela journeyed through her educational goals and plans, Kaylee never forgot to encourage her heart. "I think it's so special when after discussing my education with her, she often asked me if it's alright that we would pray," Angela recalls. "Because of her support and expertise in how to process my educational journey, I now have greater clarity."
Angela says the New Testament class was one of the classes at Grace that most prepared her for her career. Both challenging and rewarding, Angela says this class was her first introduction to APA style writing. "I did not have a clue in how to process APA style writing, nor connect college-level writing with APA writing formats," said Angela.  "My professor was patient enough to do an excellent job teaching me how to learn." 
When asked how Grace made an overall impact in her life and career, Angela said, "My Associate's Degree through Grace Christian represents a new and improved model of education. I am most grateful and elated that my degree is full of purpose." Angela noted that she has learned that life-giving education comes with a purpose. "This college is aligned with Christian beliefs and values. Therefore, academics, acumen, and applied knowledge also represents my core values.  As a Service Coordinator, my degree reminds me of the significance of leadership that is transformed into servant leadership."
By Ami Walker | Alumni Relations Department
To submit your information for an Alumni Spotlight, email abwalker@gracechristian.edu.
Click here to view more alumni news and information.